Portland Works for Kids News & Advocacy Update
Read our latest News & Advocacy Update!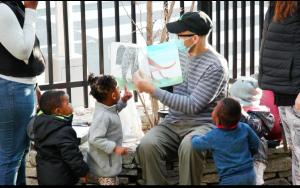 In this update, read about the amazing work our partners are doing to support increased access to high-quality, affordable childhood care and education, including…
A new program to build the childcare workforce
Starting Strong's new Parent Council aims to bring parent voices to the forefront
Get caught up on the latest media coverage of the child care crisis, including…
An article from the front page: "Report shows significant lack of quality child care in rural Maine communities," by Taylor Abbott, 1/27/21 
An editorial from their Editorial Board: "Lack of child care holding back children, parents – and Maine's economy," 1/29/21
An op-ed by Elizabeth Pope, "Maine Voices: To truly heal the nation, focus on child care," 1/28/21
What can you do to help? Share our latest video which provides an overview of the child care landscape and the complex issues facing parents, child care providers, and the workforce.
Read the news update here.
If you would like to receive future news updates, sign up on our website (in footer) or on our contact page.