2022 Recap: Thank You for Working Together for Child Care
Looking Forward to More Progress in 2023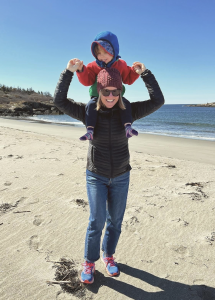 Portland Works for Kids came together as never before in 2022. After 7 years of meeting (both in-person and virtually), planning, aligning strategies, and educating community leaders, we were prepared to advance policies and funding to support early childhood care and education (ECE) in Portland and across the state. Thank you to all of our stakeholders for your dedication!
We are also grateful to the local business community who have been active partners advocating for ECE and sharing the message that child care is essential to a productive workforce and thriving economy. This newsletter highlights some of the progress made in 2022 below.
And yet, there is much more to be done to ensure the long-term sustainability of early childhood care and education. In 2023, we will continue to work with our local, state and national partners to support early childhood education. Our priorities are clear. If we want today's children and families to succeed, we must advocate for and create a system that truly values early childhood educators. We must expand access by creating systems that enable all families to find the care that meets their needs and we must rethink and rebuild the ECE infrastructure as a public good that is available to all children birth through five.
Portland Works for Kids will continue to support Portland's public Pre-K expansion through a mixed delivery model that includes opportunities for greater family choice, wrap-around care for working families, and support for educators. And we look forward to engaging more parents to help inform our strategies and advocate for ECE.
 
Thank you for your support in these efforts. Wishing you happy holidays and all the best in the New Year!
Katie Soucy, Director
Starting Strong