New tool to help navigate the child care system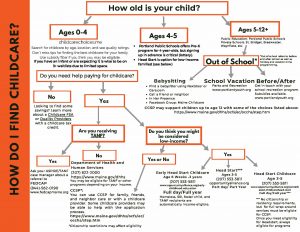 Finding quality, affordable child care that works for families can feel as likely as winning the lottery. It's hard even knowing where to start. To help, the City of Portland's Office of Economic Opportunity has created a Child Care Journey Map in multiple languages for use by families, caregivers, social workers, businesses, and organizations that serve children and families.
The Office of Economic Opportunity has developed downloadable PDFs of the journey map by age and includes paths for financial assistance, as well as frequently asked questions to help guide users through the various options available. 
While you are on the OEO site, check out the other journey maps they have developed, including how to learn English, how to find a job, how to find food, how to start a business, and more!