Portland Public Schools Pre-Kindergarten Information for School Year 2022-23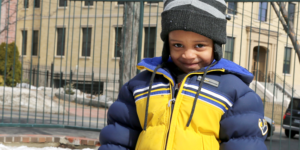 The Pre-K Lottery Application for Portland Public Schools will be open from Monday February 14 until Friday March 4, 2022. All applications received after March 4, 2022 will automatically be placed on a waiting list.
Your child is eligible for public Pre-K in 2022-23 if they were born between October 16, 2017 and October 15, 2018. 
You can find more information on the Portland Public Schools website or click on the links below to download information: